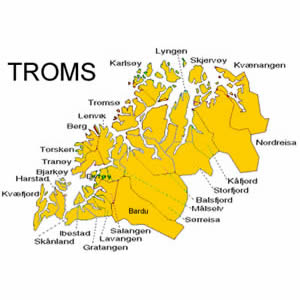 Troms is the middle county of the three counties in Northern Norway and has a population of 152,628.
The capital and largest city is Tromsø, with a population of 61,897.
The county has a varied geography but it is noted for the long fjords, deep valleys and high mountains
Click on a location below to find Troms hotels, Inns, hostels and other lodging.